Summer Reading Club
Children's Summer Reading Club
Odell Summer Reading Club, sponsored by the United Way of Whiteside County, is open to children entering preschool through 8th grade. Summer Reading Club encourages children to continue reading over the summer break by offering fun and educational enrichment activities. The Club is free and open to all Odell patrons. Registration is required.The 2018 Summer Reading Club theme is "Reading Takes You Everywhere!" Each week we'll journey to a different destination featured in the popular "Magic Tree House" book series by Mary Pope Osborne. The club will meet at the library each Thursday from May 31st – June 28th, from 10:00-11:00am. Participants are asked to log their reading for the duration of the 5-week club by tracking how many minutes they read and how many books are read. Reading log slips are available at Odell and kids should begin logging their reading on Thursday, May 24th.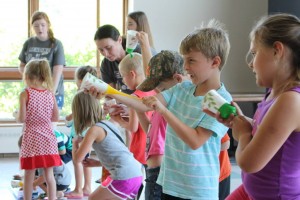 Summer Reading Club is made possible through the generous support of the United Way of Whiteside County!
For more information or to print the registration form, please click here. (PDF)
NEW this year! Register online at: https://goo.gl/forms/WtikBJ8MNi66nrNk2 (ONLINE REGISTRATION has closed. Please call 815-772-7323)
Please register by Thursday, May 24th.
Summer Reading Club FAQs can be found here (PDF).
Contact Odell at 815-772-7323 or stop by if you still have questions.
To print our Summer Reading logs, please click here. (PDF)