Odell Public Library Staff
Lori Matlack, Director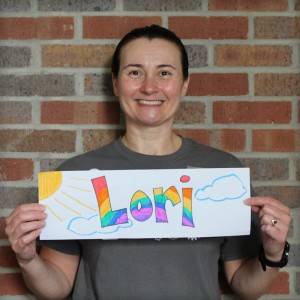 Lori came to Odell in 2013, after moving home to Morrison after ten years serving across the country in the United States Coast Guard. Lori obtained her B.S. in Information Technology while serving and completed a Graduate Certificate in Gerontology from NIU in 2014.  She is still serving as a Chief Petty Officer Information Systems Technician in the Coast Guard Reserves and has been the Director of Odell since 2015.  Lori's duties at the library are wide-ranging and include everything from book orders to building maintenance! Lori enjoys reading non-fiction and Nicholas Sparks and finds joy running, cycling, and swimming with friends.
Fun Fact: Lori runs races of various distances (5k- half marathon), completed a sprint triathlon in 2017 and her first Half Ironman triathlon in 2018!
Lisa Boles, Library Assistant/Cataloger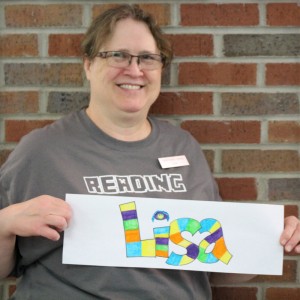 Lisa is Odell's longest-serving staff member, beginning her library career back in 1997. There are few questions Lisa cannot answer and she is our go-to person for queries, especially with Sierra and genealogy! She enjoys reading or listening to books by Johanna Lindsay, Janet Evanovich, Lilian Jackson Braun, and Lee Child. In her spare time, Lisa love to crochet and ride motorcycles, but her absolute favorite activity is spending time with her beautiful grandchildren and extended family.
Fun Fact: Lisa is a licensed ham radio operator and a registered dental assistant!
Katie Rider, Library Assistant/Marketing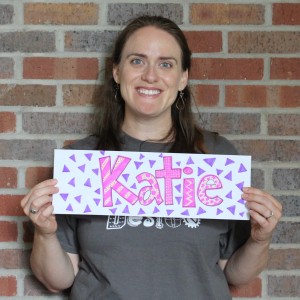 Katie came to Odell in 2013 after moving back to the area to be closer to family. She holds a Bachelors Degree in History and Sociology from Bradley University and a Masters of Liberal Studies from Indiana University. Katie enjoys reading children's literature and favorite authors include Mo Willems, Jan Thomas, Julia Donaldson, Anna Dewdney, and Jon Klassen. She loves facilitating the children's programming at Odell, including Storytime, LEGO Club, and the Summer Reading Program. In her off time, Katie enjoys gardening, cooking, taking pictures, and spending time with her husband and two wild girls.
Fun Fact: Katie didn't visit the library very often as a child because she was scared of the librarians and overdue fines!
Elisa Rideout, Library Assistant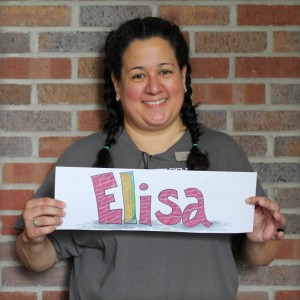 Elisa has been with Odell since 2000. She holds Associates Degrees in Horticulture and Art and also earned a certificate in Greenhouse Management. A few of Elisa's favorite authors include Sherman Alexie, Alexandre Dumas, Wendell Berry, Bill Nye, Barbara Kingsolver, and David Suzuki. At Odell, Elisa helps plan and implement children's programs and also maintains our indoor greenery! Outside the library, she enjoys spending time relaxing in nature in the company of friends.
Fun Fact: Elisa and her mother Sandy designed and painted the mural in Odell's children's area!
Krysta Mapes, Library Assistant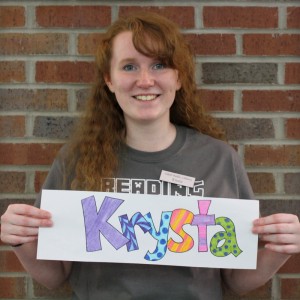 Krysta began at Odell in 2013 as a high school sophomore and we have been lucky to have her here ever since! Krysta earned her Associate's Degree from Clinton Community College in 2018 and is currently studying through the University of Southern Mississippi to earn a Bachelors of Library and Information Science degree. Krysta handles book processing and mending at Odell as well as many other projects. Her favorite authors include John Green, Cassandra Claire, and Kelley Armstrong. Outside of work and school, Krysta enjoys spending time with her family, friends, and cat.
Fun Fact: Krysta's cat's name Moriarty (Mo-Mo for short) is based off a villain in the Sherlock Holme's series.
Steph Schmitt, Library Assistant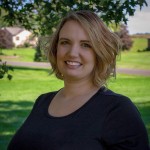 Steph is the newest member of Odell's staff beginning in September 2018. She holds a Bachelor of Arts degree in English and Secondary Education from the University of Iowa and taught high school locally for six years. Steph has a passion for Young Adult literature, especially anything written by John Green. She hopes to bring more Young Adult programming to Odell!
Fun Fact: Steph is an avid quilter and also enjoys hand embroidery in her free time.
Gillian Larson, Library Assistant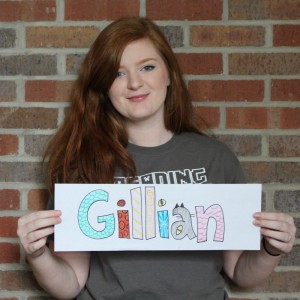 Gillian Larson began work at Odell in 2016 is currently studying theater education at Sauk Valley Community College. Gillian is the President of the Future Educators Association at Sauk. Her favorite authors include Amy Ewing, A.G. Howard, and Gaston Leroux. In her spare time, Gillian enjoys spending time with family, friends, and her many pets.
Fun Fact: Gillian has lived in four states already: Illinois, Iowa, Oregon, & Colorado!
Olivia Norman, Library Assistant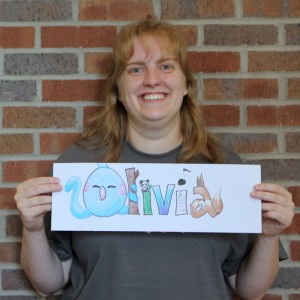 Olivia began at Odell in 2014 after completing her degree in Biological Ecological Studies from Northwestern College. Olivia is now a certified pharmacy technician at Fitzgerald's Pharmacy, but continues to assist the library in her free time. In addition to these jobs, Olivia works with area youth through the Ebeneezer Church aftershock program. Olivia enjoys Young Adult literature and some of her favorite authors include Sarah Maas, John Flanagan, and Anne McCaffrey.
Fun Fact: Olivia loves dinoflagellates, especially those that possess the remarkable genetic, biochemical, and cellular machinery to produce bioluminescence!