Odell Public Library Staff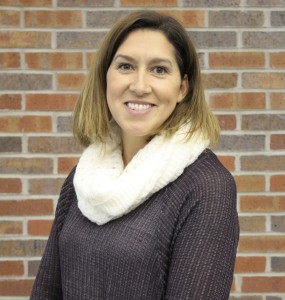 Meridith Layne, Odell Public Library Director
Odell welcomed Meridith Layne as Director in September 2019. Meridith grew up in Decatur, IL and  holds a Bachelors Degree in Psychology from University of Illinois, Springfield. Most recently, she was the Coordinator of the Morrison Chamber of Commerce, collaborating with business leaders, nonprofits, and volunteers to strengthen the community. In her free time, Meridith enjoys traveling and reading, especially works by Neil Gaiman.
Fun Fact:
Lisa Boles, Assistant Director | Cataloger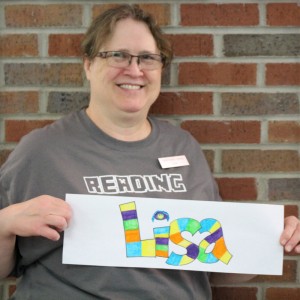 Lisa is Odell's longest-serving staff member, beginning her library career back in 1997. There are few questions Lisa cannot answer and she is our go-to person for queries, especially with Sierra and genealogy! She enjoys reading or listening to books by Johanna Lindsay, Janet Evanovich, Lilian Jackson Braun, and Lee Child. In her spare time, Lisa loves to crochet and ride motorcycles, but her absolute favorite activity is spending time with her beautiful grandchildren and extended family.
Fun Fact: Lisa is a licensed ham radio operator and a registered dental assistant!
Katie Rider, Youth Programming Coordinator | Social Media | Advertising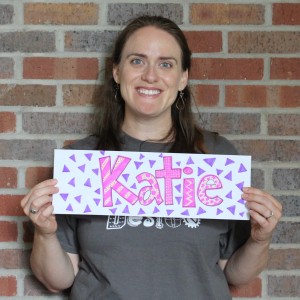 Katie came to Odell in 2013 after moving back to the area to be closer to family. She holds a Bachelors Degree in History and Sociology from Bradley University and a Masters of Liberal Studies from Indiana University. Katie enjoys reading children's literature and favorite authors include Mo Willems, Jan Thomas, Julia Donaldson, Anna Dewdney, and Jon Klassen. She loves facilitating the children's programming at Odell, including Storytime, LEGO Club, and the Summer Reading Program. In her off time, Katie enjoys gardening, cooking, taking pictures, and spending time with her husband and three small people.
Fun Fact: Katie didn't visit the library very often as a child because she was scared of the librarians and overdue fines!
Teresa Slagel, Library Aide
Scout Jones, Library Aide
Victoria Horn, Library Aide | Processing | Podcast
Victoria fulfilled a childhood dream of working at Odell when she joined the library family in 2021. She graduated from Northwestern College in 2018 with a Bachelor of Arts in Writing & Rhetoric and Literature. Victoria loves processing Odell's new books each month, creating fresh and timely book displays, and hosting and producing Odell's original podcast Between the Stacks. Victoria strives to read widely, but has a particular love for Young Adult fiction and hopes to write her own YA novel one day! Some of her  favorite writers include Maggie Stiefvater, Casey McQuiston, Mary H.K. Choi, Alison Bechdel, Mary Oliver, and T.S. Eliot. When she's not talking up Odell, Victoria enjoys drawing, writing, playing video games, drinking iced oat milk lattes, and travelling, usually to visit her best friends: older brother Spencer and twin sister Savannah.
Fun Fact: Victoria runs her own poetry Instagram account @verses.with.v and participates in a poem-a-day challenge every April. Her writing has also been published in several college journals!
May Li, Student Worker