Regular Programming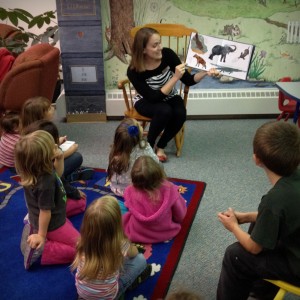 *Virtual* Story Time
Story Time takes place every Thursday evening (October – May) at 7:00 pm on Facebook. Children and their grownups are invited to enjoy stories, songs, and rhymes each week. All are welcome!
LEGO Club – Temporarily suspended due to COVID-19
LEGO Club meets the first Saturday of each month from 10:30am-noon in the program room. A monthly building theme is provided or builders may choose to free-build. All LEGO building materials are provided and remain at the library. Creations are displayed until the next month's meeting. LEGO Club is free and open to all ages. Duplo and Mega Blok are also available.
LEGO Club will meet January-June, take a break for July-September, and resume October-December. A full schedule of 2017 dates is available here. Check out our LEGO cart anytime to keep those building skills sharp!