COVID-19 Library News
Expanded Services
Continuing Curbside & Open by Appointment
Beginning Monday, July 20th, Odell Public Library will open to the public by appointment only. Curbside services will continue with modified hours (please see below). In an effort to reduce the spread of COVID-19, anyone entering the building (over the age of 2) will be required to wear a mask that covers the mouth and nose. Hand sanitizing stations will be available throughout the building and patrons will be asked to maintain a minimum 6 feet of physical distance whenever possible. For those who choose not to wear a mask or are medically unable to do so, Odell staff will happily continue to serve you via curbside service.
To make an onsite appointment, patrons should call the library at 815-772-7323. If calling outside of our regular open hours, please leave a message and a staff member will call to confirm a date and time.  Appointments will be limited to 45 minutes on available days to allow staff time to sanitize between patrons. Changes have also been made to our space to promote a safer environment. Tables, chairs, and computers have been arranged to promote physical distancing and all toys, puzzles, and stuffed animals/puppets have been removed from the children's area. Unfortunately, the play kitchen and puppet theater are closed until further notice. Patrons are also asked not to re-shelve unwanted materials, but instead place them in designated bins so that the staff can sanitize and shelve. Due to sanitation concerns, newspapers will not be available at this time.
Hours of operation until further notice are as follows: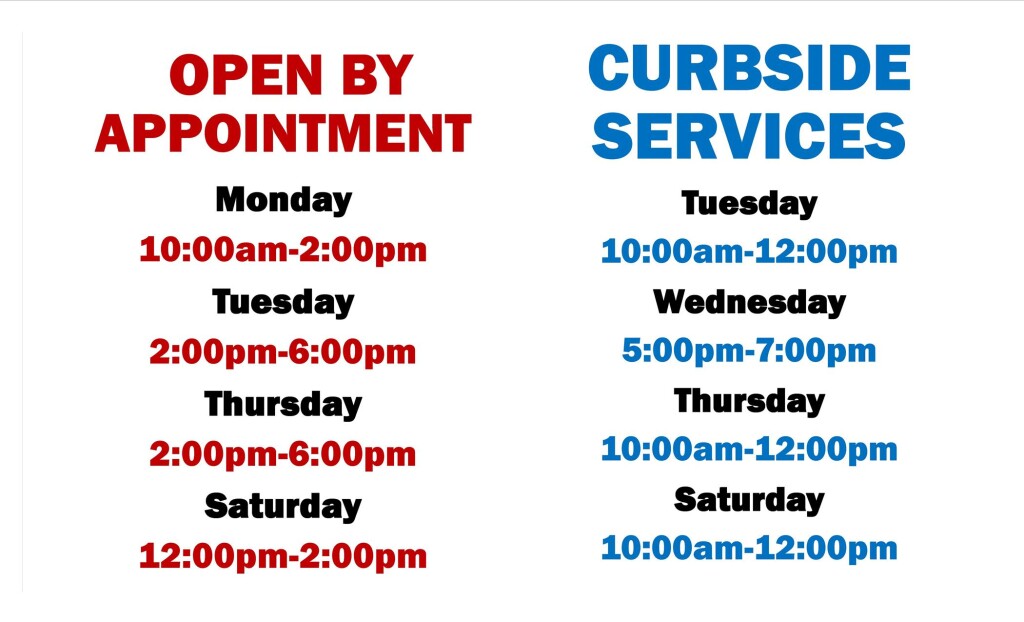 We ask that patrons continue to return all materials to the outdoor book drop. All returned items will be quarantined for a minimum of 3 days, at which point they will be checked in and removed from the patron's account. No late fines will accrue during this period.
Patrons may continue placing holds on materials and utilizing our curbside services. Interlibrary loans have resumed making thousands of additional materials available. The easiest and most efficient way to place a hold is to log on to PrairieCat using your library barcode number and pin. Patrons may also call and leave a message at 815-772-7323 or email the library at ask.odell.library@gmail.com. Please be sure to leave a detailed message and include a name and phone number so that a library staff member can follow up with you.
For our safety and yours, staff members are not allowed to take returns, accept donations, etc. during the curbside pickup process. Visit us at www.odellpubliclibrary.com or follow us on social media for updates and more details.